River Watch
River Watch is a watershed-based program where high school students are introduced to their local watershed, allowing them to connect to the world around them and think about their impacts both upstream and downstream. Through hands-on, field-based watershed science, River Watch enhances students understanding and awareness for future decision-making. The International Water Institute (IWI) created and implements this program with support from the Red River Watershed Management Board and local watershed districts across the Red River of the North Basin. While many schools are active throughout the Red River Basin, the Red Lake Watershed District has five active school who participate in a variety of unique opportunities.
Schools participate in:
Water Quality Monitoring
Macroinvertebrate Monitoring
River Explorers
Annual River Watch Forum
Water Quality Montioring
River Watch teams visit assigned monitoring sites several times a year, collecting and recording conditions of local rivers and streams using state-of-the-art scientific methods. The data is then submitted into the river.watch database which is shared with the Minnesota Pollution Control Agency for the state's assessment of surface waters.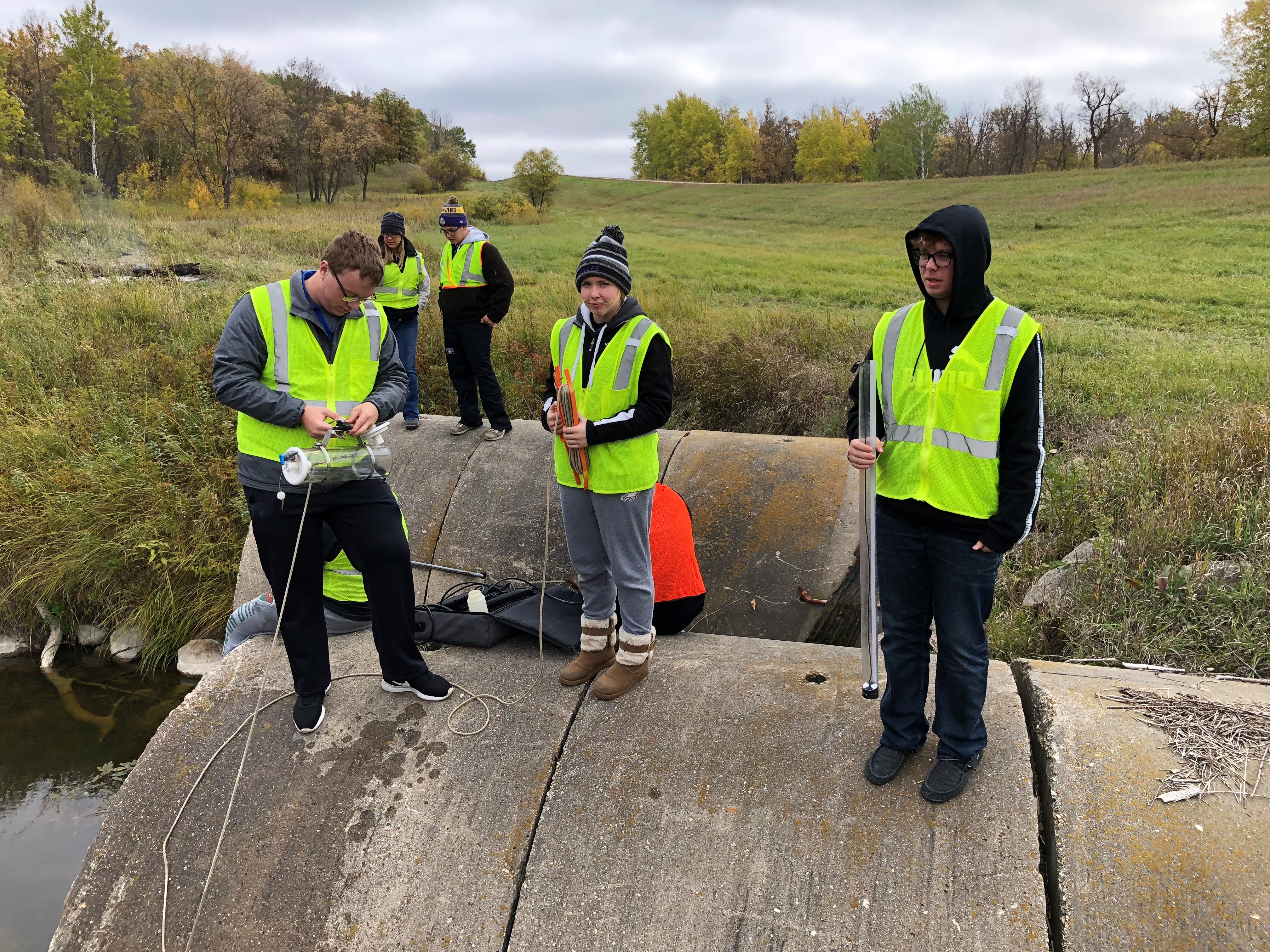 Macroinvertebrate Sampling
River Watch teams get the opportunity to wade into some of their assigned sites and collect bugs! Macroinvertebrate sampling allows students to connect the importance of water quality to stream biological health. The presence or absence of a species can indicate whether a waterbody is healthy.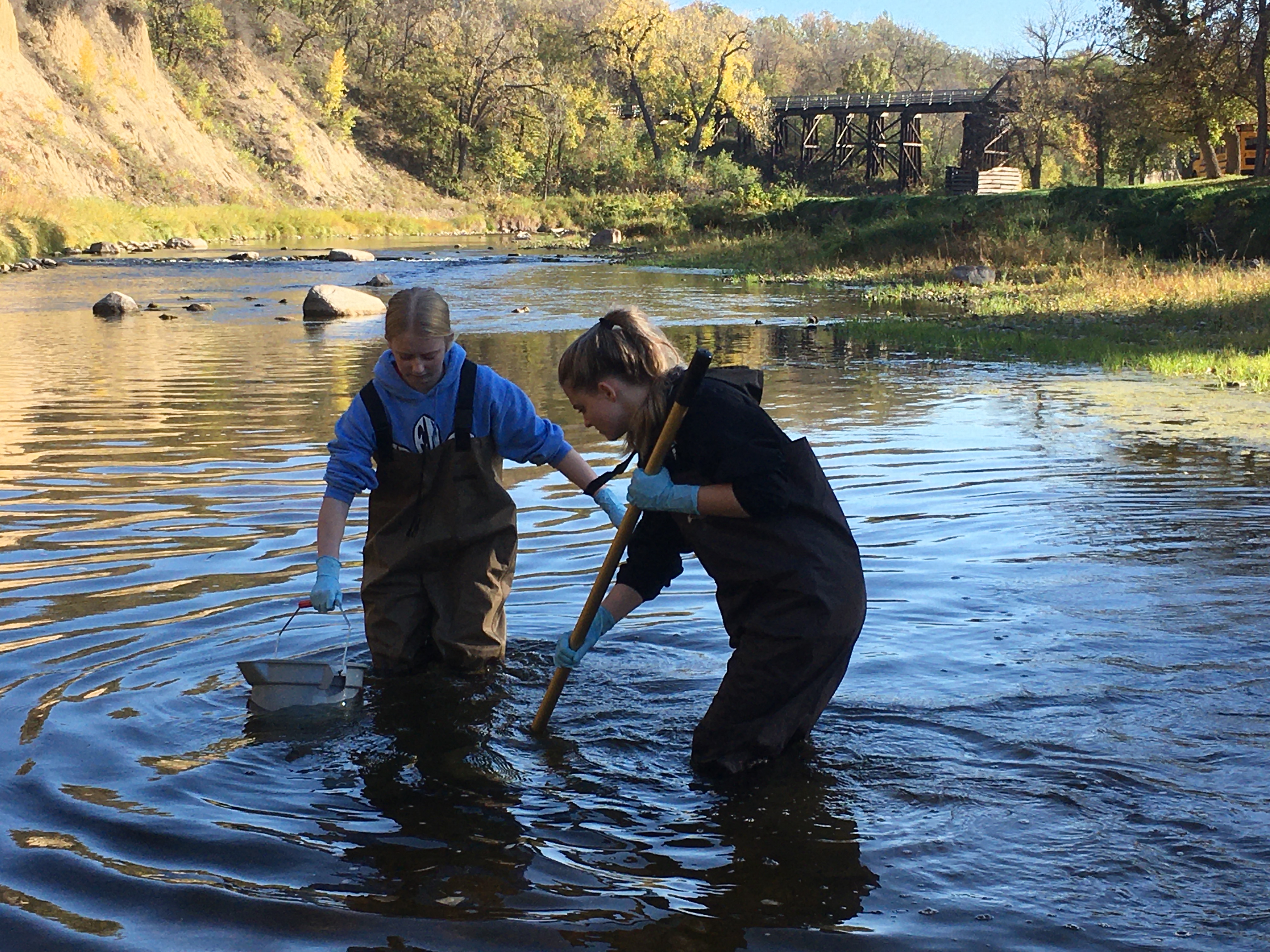 River Explorers
River Explorers is an opportunity for River Watch teams to kayak local streams allowing a unique perspective of watershed health, recreation, and wildlife.
Annual River Watch Forum
Every year, all the River Watch teams in the Red River Basin come together for the annual River Watch Forum. Students, teacher, and natural resource professionals come together to present, learn, and engage on water resource topics. For the past three years, schools within the Red Lake Watershed District have won first place at the forum. At the 2020 forum, Red Lake Falls (pictured below) won first place at the first ever Virtual River Watch Forum! Congrats team!